It's very rare that I come across an author on Instagram that I instantly fall in love with the writers words. Being a writer myself, I know what draws me in and what doesn't. I believe I came across one of your poems on pinterest one day and it resonated with me so much, that I had to look you up on IG to see if you were sharing your words there. I was beyond happy when I found your instagram. I spent the rest of that evening, scrolling all the way down to your very first post, and reading from bottom to top. I've never found a writer than I connected with their words over and over and over again. I just never thought it was possible, until I came across your words. Your writing sucked me in and when I finally caught up on all of your Instagram posts, I couldn't wait to see what you would share next. I think it's beautiful when a writer can share their words with the world, that's something I still struggle with myself, and yet you do it time and time again. I've seen people praise you for what you say and I've seen people disagree with some of the things you post. That's life though isn't it, not everyone is going to agree with everything. You embrace that though, don't you? I think that's one of the things I like about you, is that you are real and raw about who you are and what you like. You believe in yourself and there is a confidence in your writing that so many poets lack.
I connect so deeply with your poems. They've made me laugh, brought tears to my eyes, pierced straight to my heart, and sunk into my soul. They've made me feel alive and that my friend, takes talent. Especially for someone like me, if an authors words can make me feel alive than to me, they are one damn special writer. I reached out to you a couple of times via Instagram to thank you for a certain poem and I was blown away when you messaged me back. You are humble and that is something I hope you always hold onto. When I bought your book Spades
, I was thrilled that I could send it to you to have you autograph it for me. When I got it in the mail the other day, I did a freaking happy dance. You are the first author that has ever autographed a book for me. I can't wait to read more of your work, purchase more of your books, and continue to watch you succeed via social media.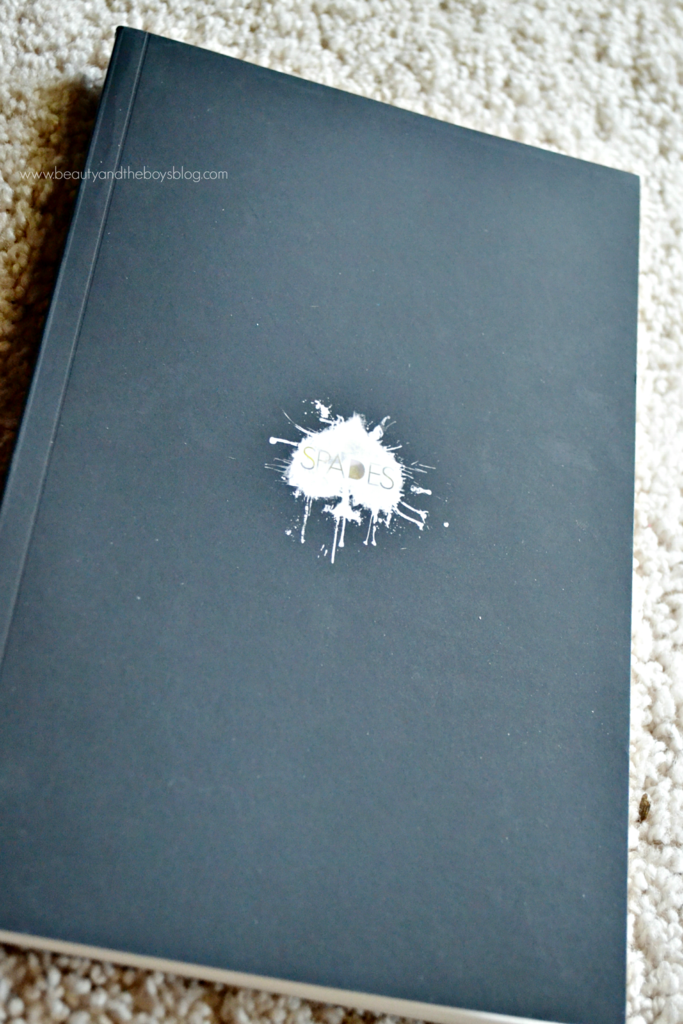 You have a true talent Mr. Raymond. I love when writers make me feel, anything and everything, and that's what you do. I hope you never stop writing because you were definitely born for this.
Thank you for sharing your work with the world and thank you for taking the time to interact with your fans and thank you for autographing my book!
———————————
Stay connected with me:







The following two tabs change content below.