I really hate this time of year. Everyone is sick all the time and Jay brings home all kinds of germs from school. It doesn't help that this weather keeps going from super cold to hot outside either. Friday, I noticed that Kage had a bit of a cough so, of course I got worried that the twins were going to catch it. It turns out that I was right to worry. Saturday, Jax started dropping his stats like the last time he was sick. His nose was really stuffy and he had a cough so I began diffusing my oils and rubbed a mixture on his chest. I also cleaned out his nose the best I could. It worked for a little while, but I decided to go ahead and take him to a clinic by our house to get him some antibiotics to hopefully fight whatever he had. When we got there, I decided to unhook him from his apnea monitor that way I didn't have to carry it in. I checked him before I unhooked him and he was breathing just fine. I figured it was okay to unhook him because we were at an er and if anything happened I would be able to stimulate him. I checked him in and the lady handed me a clipboard of paperwork to fill out. I carried the carseat over to a chair, wrote his first name, and then pulled up the blanket I had covering his carseat to check on him. As soon as I looked at him, I knew something was wrong, and I felt my heart skip a beat. His eyes were half open, he was pale, and when I put my hand on his chest I didn't feel him breathing. My heart slammed into my chest as I jumped to my feet and ran to the counter and yelled for the receptionist who had walked away, "excuse me, he's not breathing!!" Were the words that left my mouth and as a lump formed in my throat, I heard the gasp and "oh nos" of the other people in the waiting room when they realized it was a baby.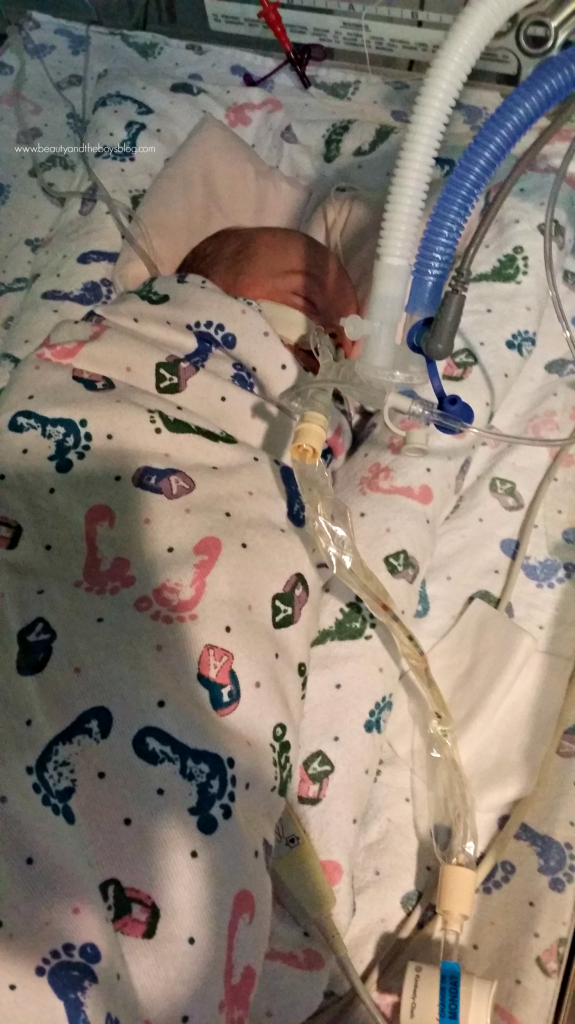 I quickly pulled him out of his carseat and blew in his face and begged him to take a breath, hoping this was just another apnea episode. It didn't work and I was getting ready to lay him on the floor and start cpr when the nurse and doctor came rushing into the waiting room and took him from me. I grabbed our stuff and ran after them into a room, I stood at the edge of the bed as they got him hooked up to oxygen. I put my hands over my mouth to keep from whimpering and felt my hands shaking like a leaf. The nurse finally looked over at me and said, "he took a huge gasp of air on the way to the room." My knees buckled and I had to grab the bed to stay steady as I thanked God. They called for the ambulance and twenty minutes later, he was being transported downtown to the same hospital he was at last time. In the ER there, he was hooked up to oxygen still and he dropped his stats twice while on oxygen. They asked me to leave the room so they could intubate him. When I was allowed to come back in, one of the nurses was squeezing a blue bag that was making him breathe. The test results came back that he has bronchiolitis. About ten minutes later, we all headed up to the icu floor and he got checked into a room in icu and was put on a ventilater. He is still on the ventilater, hopefully coming off today, but he also has a small bacterial infection now that he is on antibiotics for. He has been sedated since Saturday because they don't want him ripping the tube out and seeing him try so hard to open his eyes when he hears my voice is heartbreaking. To know he is trying to fight the sedation to find me is also amazing and makes me realize how much he loves me. The nurse said he will be in the hospital at least a week, but it could be longer.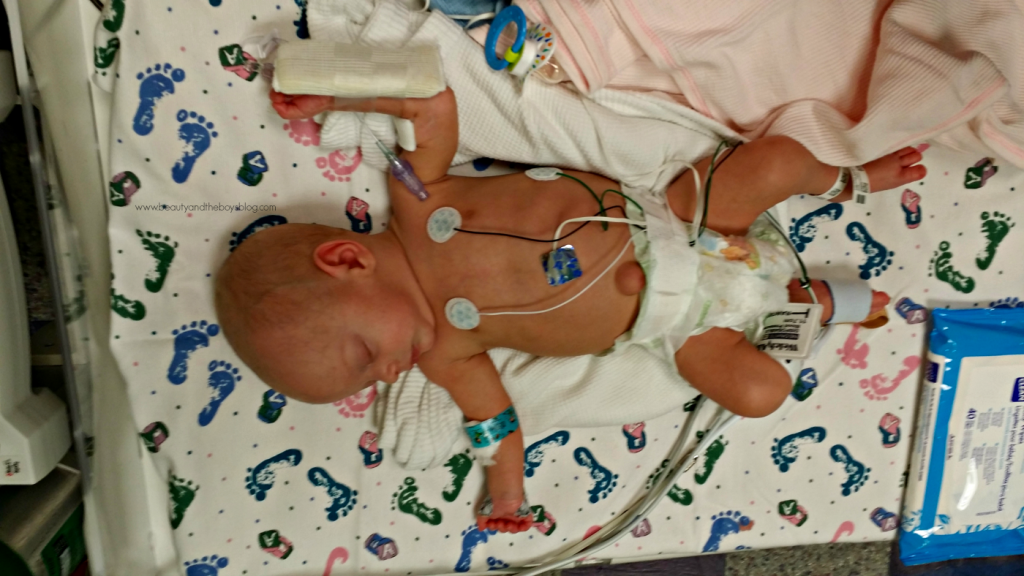 Sunday, Kade started having the same horrible cough and that afternoon I took him to the clinic to get him checked out. They did an x-ray and the doctor (who was an asshole) said he had pneumonia and he was transported downtown by ambulance. My mom watched the boys and Hubby met us at the ER. They ran a bunch of tests on him, as well as did another x-ray, and said he did NOT have pneumonia like the asshole doctor said, but he too, had bronchiolitis. After a ridiculously long time at the ER, around 8pm, they said we could go home and he was sent home on a nebulizer and he has to have four treatments a day. I've been diffusing some of my oils that are for cough (Thieves, Lemon, and Purification), I've been alternating those three and yesterday he only needed two treatments instead of four.
I'm praying my little guys get better soon and that after this, we will be done with hospitals for awhile. I swear if I never see another hospital in the next four years, it will be too soon. I'm so over hospitals and I just want my babies to get better and be home for good.
To those of you who have been praying, I can't thank you enough. To those of you just finding out, please pray/send positive thoughts for my little guys. Thanks in advance!

———————————
Stay connected with me: