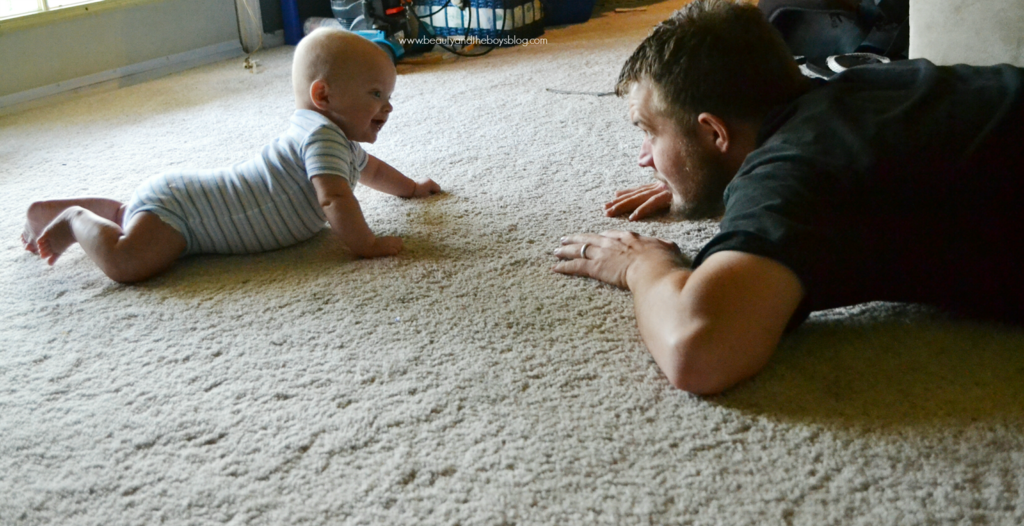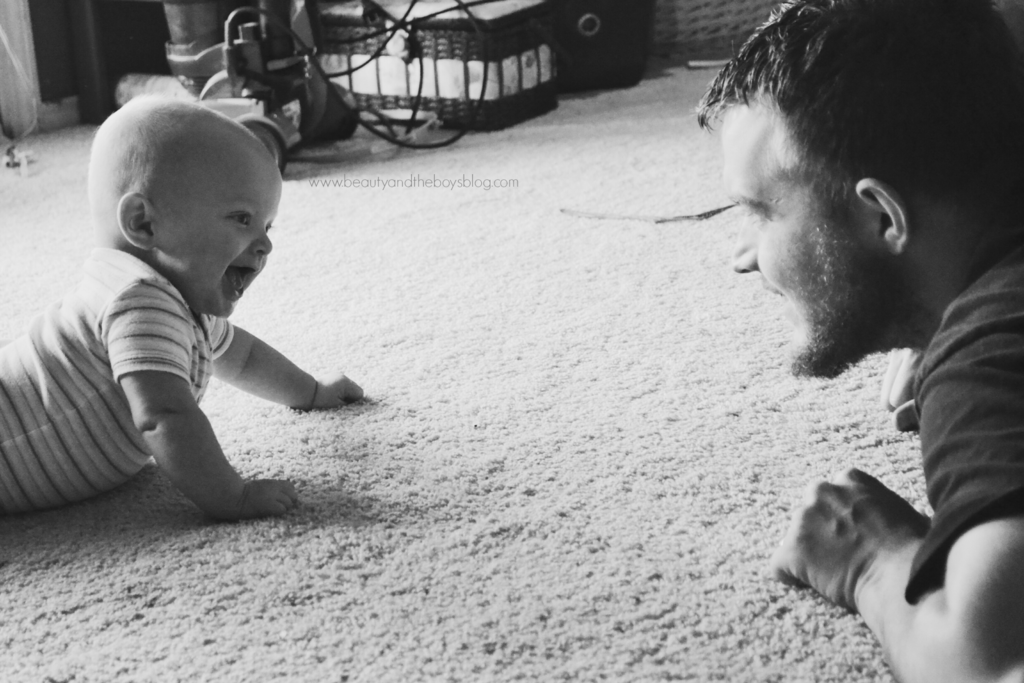 When my husband and I were dating, it didn't take long for my seventeen year old self to fall head over heels in love with him. It was that young, wild, passionate, love that makes every nerve in you come alive. That love that makes home go from being a place to a person. The kind of young love that you know deep down in your bones, is going to last a lifetime. I had never been in love before, but I knew the moment I loved him, that I was going to love him forever. That one day I was going to be wearing white and saying "I do." That one day he was going to be the father of my children. Most people probably rolled their eyes when I told them I wanted him forever and I'm sure people reading this, don't believe I could have known that at seventeen years old. Those that fell in love young, know the feeling I'm talking about though. As I type this a smile plays around my lips because I'm happy that I was right. When I fell in love with him then, I never possibly dreamed I could love him more than I did in that moment.
I was nineteen when we had our first born. I remember the moment Jay came into the world and the moment Hubby got to hold his son for the first time, the look in Hubby's eyes had me falling even more in love with him. I knew that look, I knew it because it was a reflection of what I imagine my eyes held and it held everything I felt about holding our son for the first time. We had become a trio just like that. Our relationship went from me and him, to the three of us. It's amazing how much love the heart can hold because, not only had my heart made room for the love of our baby, it made room for the love that grew for my husband. In that moment, I never dreamed I could love him more than I did. I was sure this was it, this was how much I was going to love him, and it was brilliant and bright and beautiful.
Fast forward to three more kids, too many surgeries, the ups and downs of life, the good times and the bad. Fast forward through our first apartment, our first home, our first SUV, and our first family vacation. Fast forward through many birthday's and holidays celebrated. Fast forward through anniversaries where we always take a walk down memory lane. Fast forward through endless laughter and countless tears, so many memories and a few fears. Here I am at twenty six years old. The book of our lives started in October 2005 and there have been so many beautiful chapters and there have been sad ones. We've been pushed and tested and yet, here we stand. If you were to read our book from then until now, you might be amazed at how many times I found myself falling in love with my husband all over again. It's not because I ever fell out of love with him, it's because each time I fell, I fell a little deeper.
At seventeen when I fell in love with that nineteen year old boy, no I never believed I could love him more. At twenty six, I love him more than I ever imagined I ever would and unlike when I was seventeen, I know as the years continue to go on and more chapters of our lives our wrote; I will love him more than I do now. That's hard for me to imagine, but I know with a love like ours, that love just gets deeper and grows stronger.
I know that every time I fall, the wings of his love will always catch me, and our love will continue to soar.
———————————
Stay connected with me: