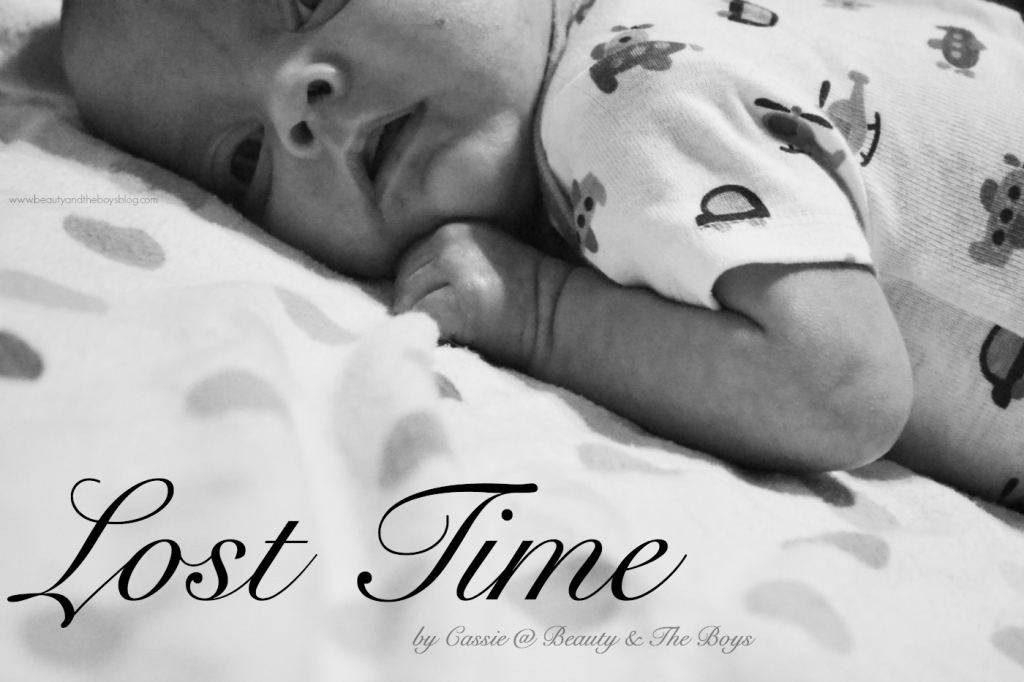 I remember the day the twins were born. The memory is vivid and when I close my mind and think about it, I remember every detail as if it were happening again. When I heard the nurse who was checking me utter the words, "You're having these babies today." Through the pain, mess of tears, and chaos in my brain; I tried to prepare myself for the time I was going to have to be away from them. Truth be told, there really is no way to prepare a mother to not get to hold her babies right away, to have to leave them, and to lose that precious time with them. I knew having two young kids at home meant I wasn't going to get to spend a lot of time at the hospital with the twins. I was able to spend three to four hours max with them everyday. The first five or six days I didn't even get to hold them. That time where a mother is cuddling her precious bundle of joy and soaking in those first few days of their newborn, I didn't get that. That time was taken from me.
There was so much time I lost with them. Most of the day I couldn't be with them. I lost many hours in a day that I wish I would have been able to have with them. When I would lay down and go to sleep at night, I would cry thinking about how they weren't home with me. How I was missing watching them fall asleep at night. How I was missing rocking them to sleep, singing to them, and being so tired but not wanting to put them down. For five weeks I ached for both of them to be home, to make up for that time that was lost. Then Kade came home and I began to make up time with him and yet, I still ached every night for two more weeks for Jax. I lost time with him on his first Christmas because he was still in nicu. Then, the day after Christmas, I had both my babies home. The amount of happy I was, was indescribable. To be near me though, you could feel the happiness and joy radiating off of me. I was so beyond tired with both of them home, but I was bathed in joy. Hubby had been sick since Christmas morning and naturally, the babies got sick too. Kade handled it better though and didn't get as sick, Jax however, got very sick and the day after New Years, he was back in the hospital.
He was there for thirteen days. I remember getting frustrated because I just wanted my baby home again. Once again time was being taken away from me and dammit it just wasn't fair. I was back to crying myself to sleep every night. I was back to driving to a hospital every day. I was back to only being able to spend a few hours a day with my baby. When they told me he could finally come home, I would have drove through hell to get to him. The bad thing about Jay being in school is that he brings home tons of germs And even though I disinfect my house, we sanitize our hands, and wash our hands; Kage caught something from whatever Jay brought home. He was coughing, had a runny nose, and just down right didn't feel good. I was taking care of him and making sure he stayed away from the babies, but the next day the babies didn't feel good. They got progressively worse as the day went on and they both wound up in the hospital the day they turned three months old. Jax was hospitalized on Saturday and Kade was in the er on Sunday, but thank God he was able to come home.
Jax couldn't though and he's still there. He's much better and should be home in a couple days, but he's been away from me for six days so far. More time stripped away. I can't even explain the amount of upset I am. I've asked God why this keeps happening. I've cried and I've begged. I've ached and I've hurt. Jax has spent more time in the hospital than he has with me and that kills me. That hurts something inside of me so fiercely that I'm not sure it can be fixed. I know every time he gets sick now, I'm going to mentally prepare myself for him to be away from me until proven otherwise. I know every time he sneezes, I'm going to be afraid of what it could lead to. I don't know if I can make up for the time he's been away from me, for the time we have lost, but I do know when he comes home again, I'm sure as hell going to try.
I'm linking up with Casey for On My Heart.

———————————
Stay connected with me: